New Material & Gig Dates
A new live album is out now!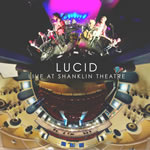 Live at Shanklin Theatre 2014
You can purchase a CD from the store here.. Buy Now...
Newsletter
We have a regular newsletter! Please sign up to receive news and gig dates.
Join Us
Shanklin Theatre - 20th November 2015
Tickets have officially gone on sale for our Return to Shanklin theatre on 20th Novemeber 2015. Please share and tell all you know to purchase a ticket now!
Book early early to avoid disappointment
book here